• artwork • desert • sculpture • studio
In August 2023, a home came on the market with 1,000 square feet of garage space that could be converted into two studios. Home Studios!! We couldn't pass that up.
---
• ceramic • desert • sculpture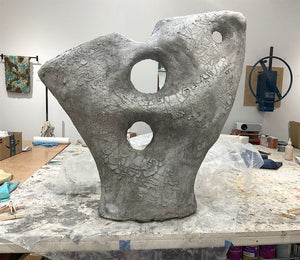 In the desert, summer slows activity down to a crawl. It gives us time to work on ideas that we couldn't get to during the busy season.
---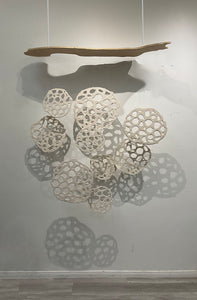 This work in progress is the start of an exciting collaboration between the two of us that integrates wood and ceramics with shadows and movement to give each creation an energy all its own.
---
• ceramic • desert • medallion • mosaic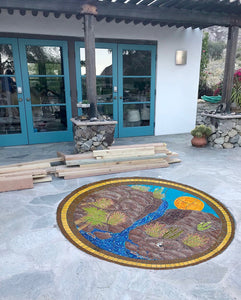 May 17, 2022. Finally installed! After over a year, construction is complete and the ceramic floor medallion is at home.
---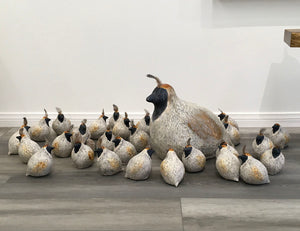 The Quail Song Click Here to Purchase Quail(s) I will never forget the days after the 2016 Presidential election. Never before had I witnessed such a division in our country. When I went into my studio during the days following the election, there was an eerie foreboding sense of what was to come. Never mind who won or lost, but the fact that people were no longer allowed to voice an opinion (either way) without being attacked. I worked in solitude in my studio, which was among 10 other artists' studios. Only a couple of people showed up during that...